Dream Changer Self-Service Coin Machine Plan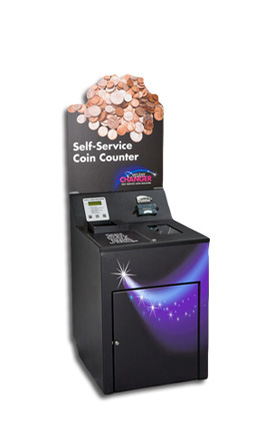 Do you need a dependable, high-speed coin counting machine but don't want to purchase one? We have just the plan for you. Our Dream Changer self-service coin counter machine is perfect for financial institutions or retail establishments that would like to offer their customers an opportunity to turn their coins into currency.
Benefits of this dependable, high-speed, self-service coin machine and plan include:
No upfront cost to purchase a machine
No maintenance or service fees
No charge for parts/service
Removal and transportation of your coin to our processing center
No coin handling by your employees – machine contains a high-capacity coin bin with no bags to switch out
The Dream Changer also features a compact footprint and an easy-to-read display with a numeric keypad and thermal printer.
For more information about the Dream Changer, please contact us.