What started over a century ago as a modest coin machine repair business by Noble Frame String, has grown into a fourth-generation manufacturing powerhouse. Industries, retailers, and individuals have relied on N. F. String & Son, Inc. for high-quality goods and exceptional customer service.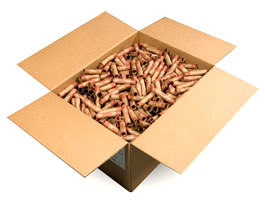 Since our modest beginnings in 1929, N. F. String & Son, Inc. has expanded from servicing coin machines for banks to manufacturing paper products for the financial and retail industries, designing and building our own coin processing machines, as well as producing other miscellaneous products for the pet and automotive industries.
With multiple divisions serving various industries and having been awarded numerous patents on products and machinery, N. F. String & Son, Inc. leads the way in financial products, retail products, coin processing machines, and much more, all of which are proudly MADE IN AMERICA.
Our facilities include an off-site machine shop to support internal manufacturing needs, a coin division, and a paper division.