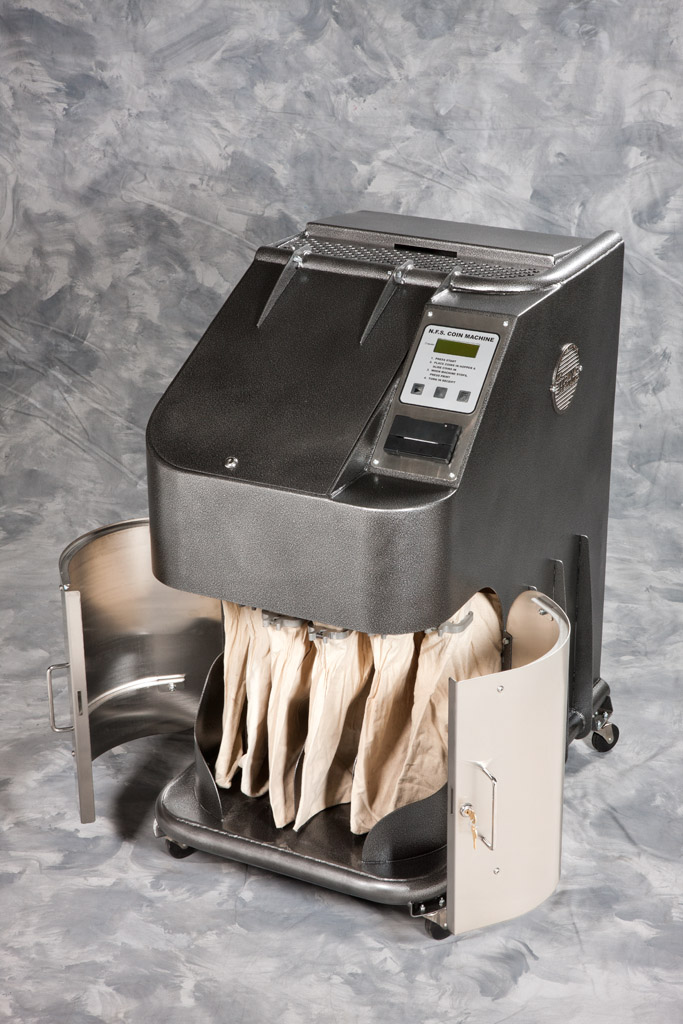 N. F. String & Son, Inc. designs, manufactures and sells reliable, accurate coin counting machines for a variety of uses such as sorting and verifying.
Our coin counting machine is designed to assure fewer jams, accurate counting, and better sorting and verifying by denomination. With virtually no downtime due to long-lasting parts, the coin machine is well worth a customer's time and budget.
Our coin counting machines are simple to use and have a compact footprint that maximizes space.
Whether you are looking for a self-service coin counting machine for your customers to use or an industrial coin machine for commercial use, we have a coin machine to suit your needs.