Autowrap Rolls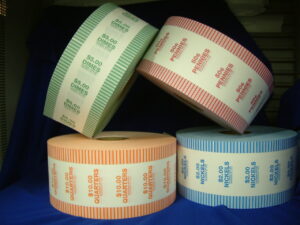 Our high-quality rolls of auto wrap paper are among N. F. String & Son, Inc.'s full line of banking supplies and cash management products to help individual customers and businesses improve security and productivity.
We guarantee that N. F. String & Son, Inc. auto wrap rolls can be used on all coin wrapping machines. Our rolls are made using long fiber, extra smooth white kraft paper. Each roll has candy-striped edges following ABA standard color-coding. Available in 1,000-foot rolls.
If you are looking for wholesale pricing, please contact us.
Showing the single result